Aleisha Arnusch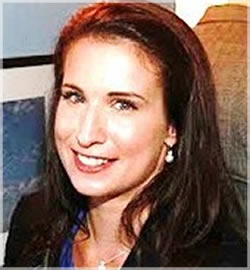 Aleisha Arnusch is a conflict analyst specializing in mediation, civil-military relations, and security sector reform. She provides advice and research services to clients in the public and private sectors, both within Canada and internationally. Ms. Arnusch has provided strategic advice on policy, training, and business development, as well as developed course curriculum, facilitated training, conducted risk assessments, helped mediate conflicts, coordinated events, managed peer-reviewed publications, and led research projects for a variety of organizations. Aleisha Arnusch provides PCP with 'emerging trends' analyses within the peace and conflict spectrum. These analyses are invested into PCP products and services so that our clients have access to changes and transitions in the industry.
Ms. Arnusch holds a MA (with distinction) from the Norman Paterson of International Affairs at Carleton University, with a focus on Conflict Analysis. She also has two BA degrees (with honors) in International Relations and Psychology.
Aleisha Arnusch offers academic expertise that is grounded in field experience. In 2008, Ms. Arnusch worked as a Civilian Advisor to NATO in the Civil-Military Cooperation (CIMIC) branch at the International Security Assistance Force (ISAF) headquarters in Afghanistan, as well as a Knowledge Manager on a civil-military project with NATO Allied Command Transformation. She has been a NATO consultant since 2007 on civil-military issues and has worked in the US, Portugal, Turkey, and the Netherlands on NATO courses, exercises, experiments, strategic assessments, and special projects.
Ms. Arnusch was a Research Analyst at the Pearson Peacekeeping Centre (PPC) from 2006 to 2010. At the PPC, she was the Lead Researcher on Security Sector Reform, Rule of Law, Mediation, Integrated Missions, and Civil-Military Relations. She also launched the PPC's first peer-reviewed journal entitled, The Pearson Papers. In 2009, she helped deliver a comprehensive training and capacity building program in Nairobi, Kenya, for personnel working in the United Nations and African Union Mission in Darfur (UNAMID).